Welcome to one of the Newest Inspirational Design Displays in Northeast Ohio!
Featuring County Materials and Unilock.
We can't wait for you to see it!
Unilock U-Cara Wall System
Decorative Patio Pavers
Unilock Natural Stone
Natural Flagstone
Aggregates
Landscape boulders
Check out our YouTube page to see progress updates and features of our display.
Northeast Ohio's premier hardscape supplier, The Henry Bierce Supply Company carries everything you need for your upcoming outdoor living project. We offer the full line of Unilock products, County Materials pavers and wall systems, and Versa-Lok retaining walls. We also keep a large inventory of hardscapes accessories, including polymeric sands, paver cleaners, Gator Base, and sealers.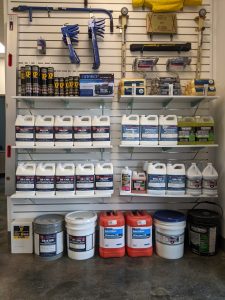 Learn more about Gator Base and when it might be a good fit for your project.
Click on the link or use the Gator Base Calculator Tool provided by Alliance Gator.
Elevate your landscape project with the timeless appeal of clay pavers. Uniquely blending character, charm, and unmatched value, these pavers effortlessly enhance the aesthetics of any outdoor space. With exceptional durability, weather resistance, and low maintenance needs, clay pavers ensure lasting beauty and practicality. Choose from a diverse range of colors, textures, and patterns to craft a design that perfectly reflects your vision.